So you are looking for how to buy a wetsuit? Buying your first wetsuit can be a bit overwhelming but I am here to clear it all up for you. So take let me break it all down for you so that you have nothing to worry about when you go and buy your first wetsuit.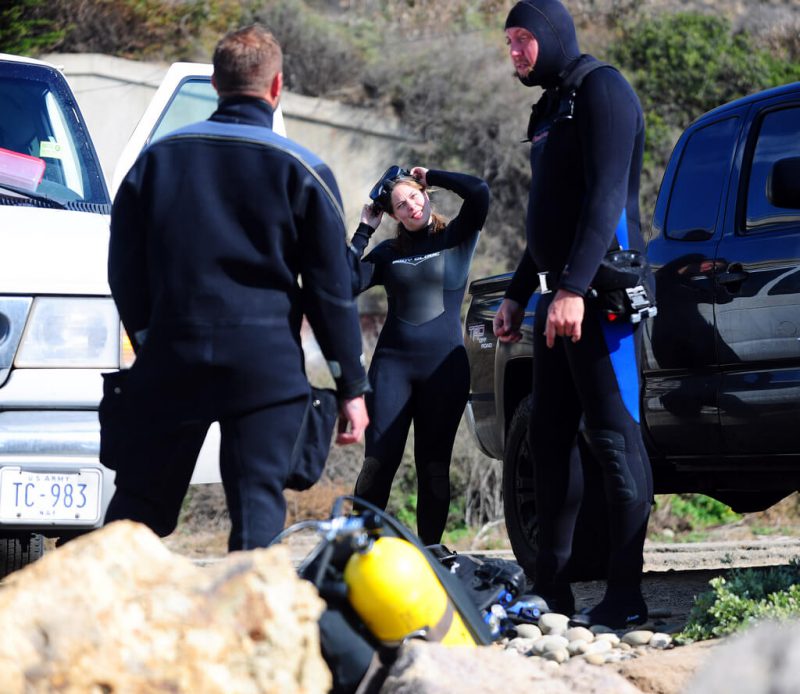 Material
All wetsuits today are made out of air-filled neoprene. The wetsuit insulates your body from the water and keeps you warm. The thicker the material the colder water temperatures you can dive in. The downside is that the thicker the material the more restrictive it is too. Wetsuit thickness is measured in millimeters (mm) so for example, a 3/2 mm wetsuit means that the torso is 3 mm and the legs and arms are 2 mm.
| | |
| --- | --- |
| 1mm – 2mm | water 70-85 degrees F |
| 3mm | water 65-75 degrees F |
| 4mm | water 60-70 degrees F |
| 5mm | water 50-60 degrees F |
| 6mm and thicker  | for arctic conditions |
By using the above guide you will be able to decide on what thickness to get based on where you plan to dive.
Gas blown neoprene is the highest quality material and is the most durable. Chemical blown neoprene feels softer but is not as durable as the gas blown neoprene. The inside of wetsuits today are usually lined with micro-fleece that helps wick away water from your body and keeps you warm.
Construction
How the panels of neoprene are assembled is also important in choosing your wetsuit. There are four general methods used in the industry today that we will discuss here.
Flatlock Stitching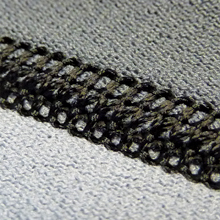 This stitching looks like railroad tracks. It is stitched on both sides of the material and lays flat against the body. This stitching allows a little water to seep through so keep that in mind when considering the temperature of the water.
Sealed (Glued & Blindstitched)
These seams are great for colder water temperatures of about 55 degrees and up. This seam is stitched on the outside which does not pierce the material all the way through. The interior seam is glued and this seam is pretty watertight.
Sealed & Liquid Taped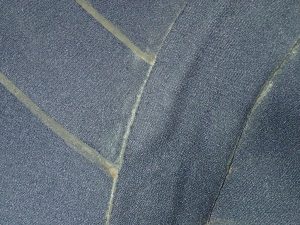 This seam is completely watertight and is used on suits for temperatures of 55 degrees and lower. This seam is done in the same fashion as the blindstitched seams but they will have an additional liquid taping on either the interior or exterior of the suit.
Seamless
This seam is found in the really high-end wetsuits. The neoprene panels are actually fused together making a watertight and very durable seam. The seam is lighter and stretchier than any of the other seams. Then there is the cheapest seam of all which is the glued seam. But I do not recommend you buy a wetsuit with this type of seam as they fail pretty quick.
Style
There are many styles of wetsuits available depending on the water conditions that you are going to be diving in. So let's get to the styles.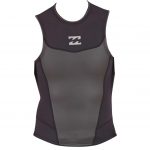 Sleeveless Vest – This wetsuit covers just your torso and will sometimes come with a hood attached. This is used in very warm water or can be used as an extra layer of protection under a full wetsuit.

Shorties – Shorties come with short legs, just to above the knee and short sleeves. A step-through shorty will usually come with long sleeves.
Farmer John/Jane – This wetsuit comes with long legs and no sleeves, kind of like a pair of bib overalls. You can add a step-through shorty to this for increased protection and warmth.
Full Wetsuit – This gives full coverage of the body, long legs and arms. You are covered to your ankles and wrists.
Final Thoughts
Well, that pretty much covers how to buy a wetsuit. If you look at all these factors you will end up with a great fitting wetsuit that will last you a long time. Taking care of your wetsuit after dives is really important to in increasing its longevity. Always rinse your suit after any dive with fresh water and allow to dry.
If you in the market for a wetsuit then take a look at my Best Wetsuits for Diving article.
If you have any questions or comments please feel free to leave them below and I will be more than happy to respond to you.